Regular price
Sale price
$40.00 USD
Unit price
per
Sale
Sold out
Meet Custom Blight, the fantasy sex toy of your dreams! Crafted from platinum silicone, this blight is sure to provide maximum pleasure and endless fun! Get ready to level up your sex life!
Our 1st non-penetrable grinder featuring 2 variations, one smaller handheld and one with holders for straps!  
4 Sizes to choose from

Small
Medium
Medium with strap loops *
Large with strap loops *
*Includes a 1' wide ribbon, Please note there may be imperfections in the strap holes, please be gentle with holes rough play may increase the chance of tearing*
3 firmness options to choose from:
Super Soft 00-20 - Feels similar gummy candy

Soft 00-30 - Feels similar to a gel insole.

Medium 00-50 - Feels similar to a rubber eraser
*For best texture & durability Medium 00-50 is recommended
Customize to fit your fantasy with a wide variety of colors and pour styles to chose from.
This is a hand poured made to order item, production time may vary.

All of our fantasy adult toys are made with body safe platinum cure silicone and ship discreetly in a plain brown box!
Please review our Shop Policies before purchasing
Sizing
Approximate Measurements
Small
Width at Widest Point: 2.5" / 6.2cm
Length: 4.25" / 10.8cm
Average Height: .675" / 1.7cm

Medium 
Width at Widest Point: 2.875" / 7.4cm
Length: 5.25" / 13.4cm
Average Height: .75" / 2cm

Medium Strap
Width at Widest Point: 4" / 10.3cm
Length:5.25" / 13.4cm
Average Height: .75" / 2cm
Large Strap 
Width at Widest Point: 5" / 12.4cm
Length: 6.375" / 16.2cm
Average Height: 1" / 2.4cm
Color Chart
Pour Types
Single Color : A single solid color for the whole grinder
Vertical Split : Color 1 will be on the left, Color 2 on the right.
Full Marble : The two colors are marbled Randomly throughout the whole grinder.
Surprise Me : Give us colors you like and don't like, and we will pick a pour style for you!
View full details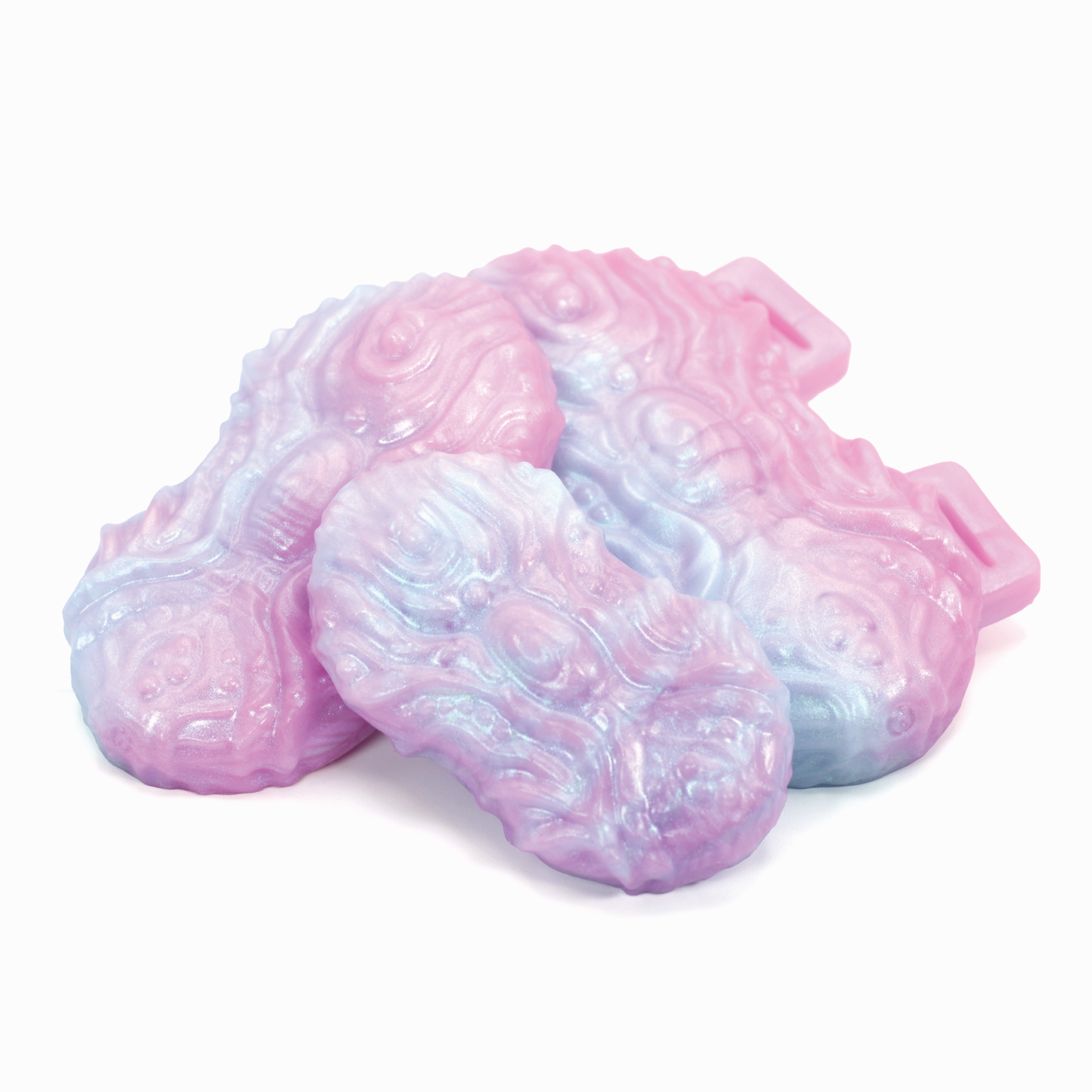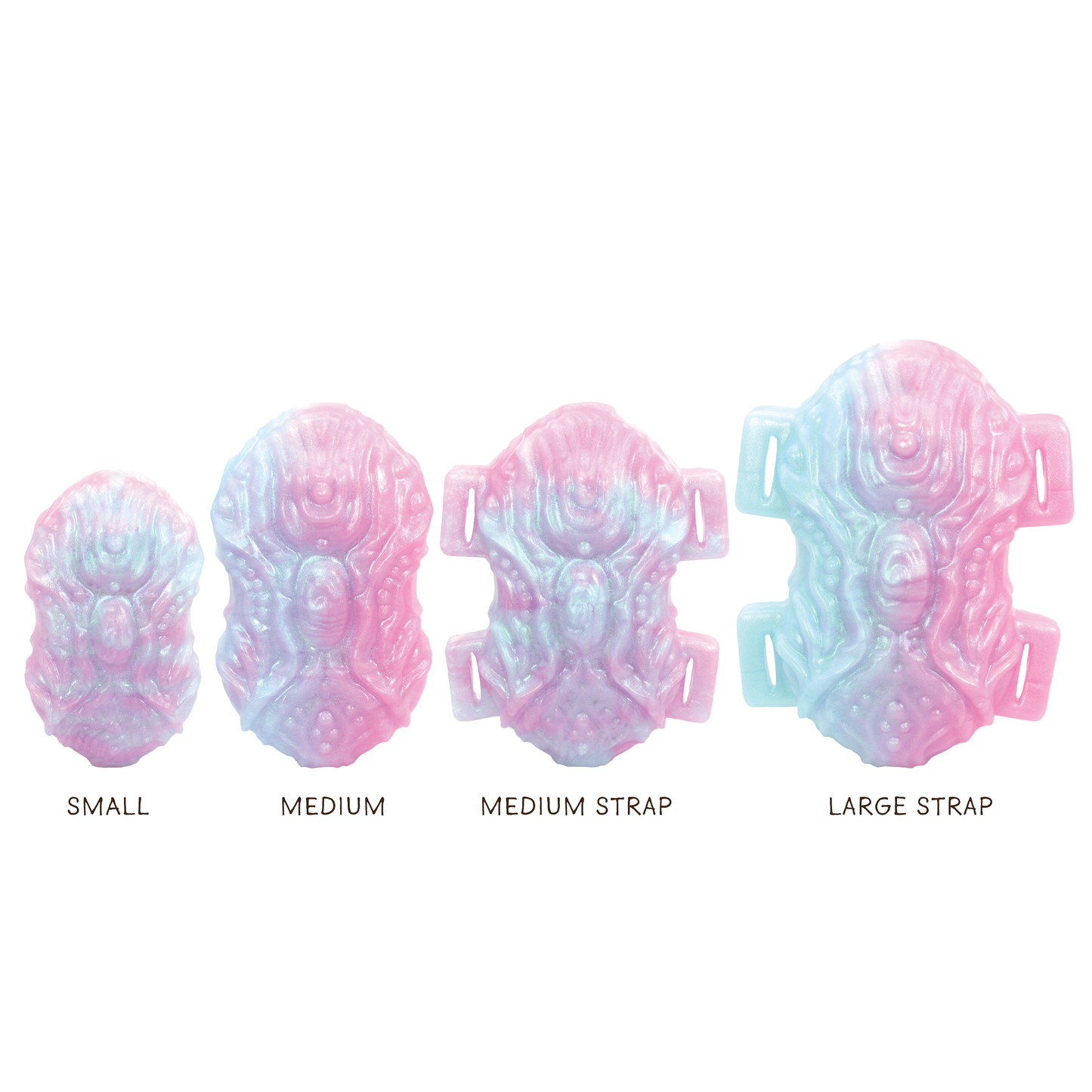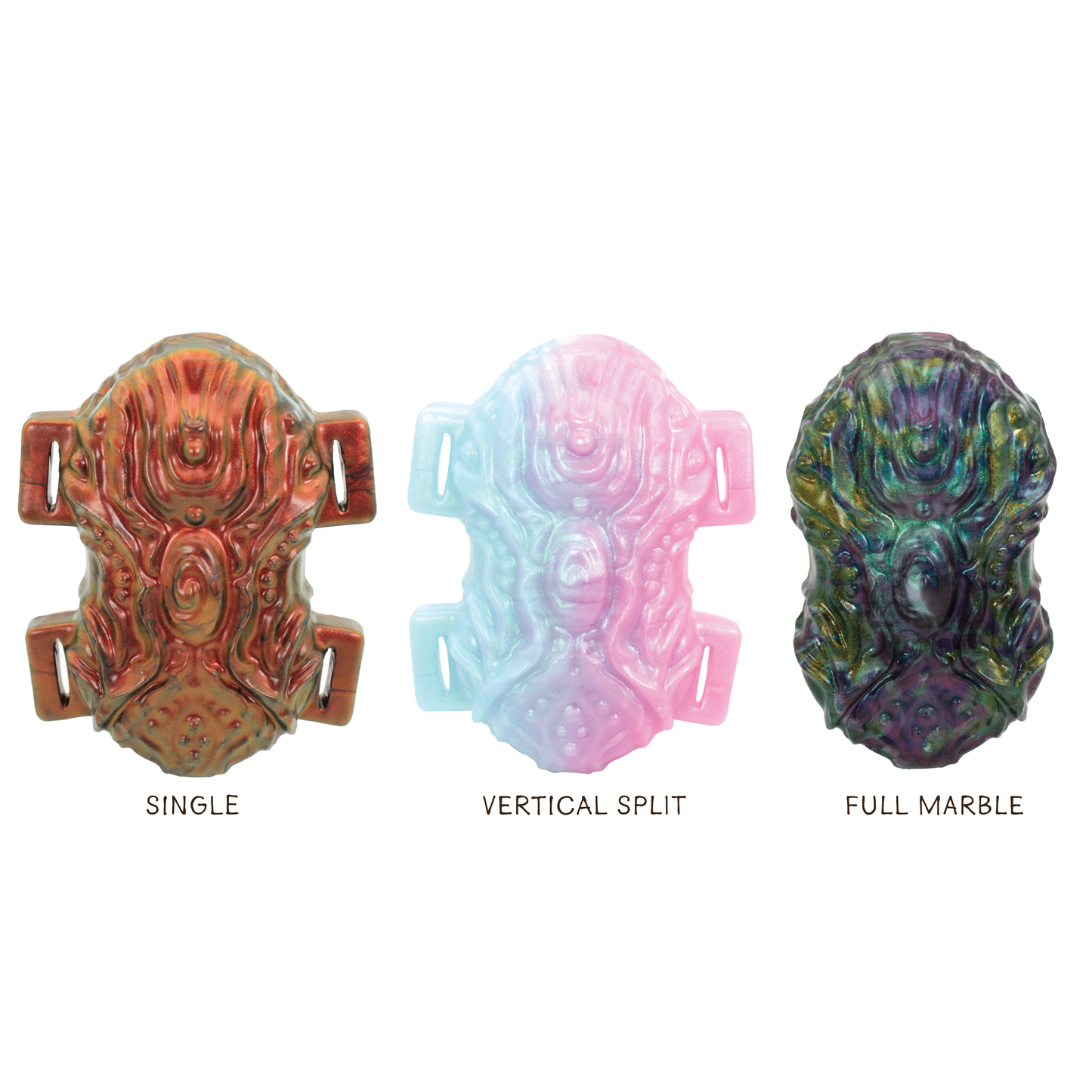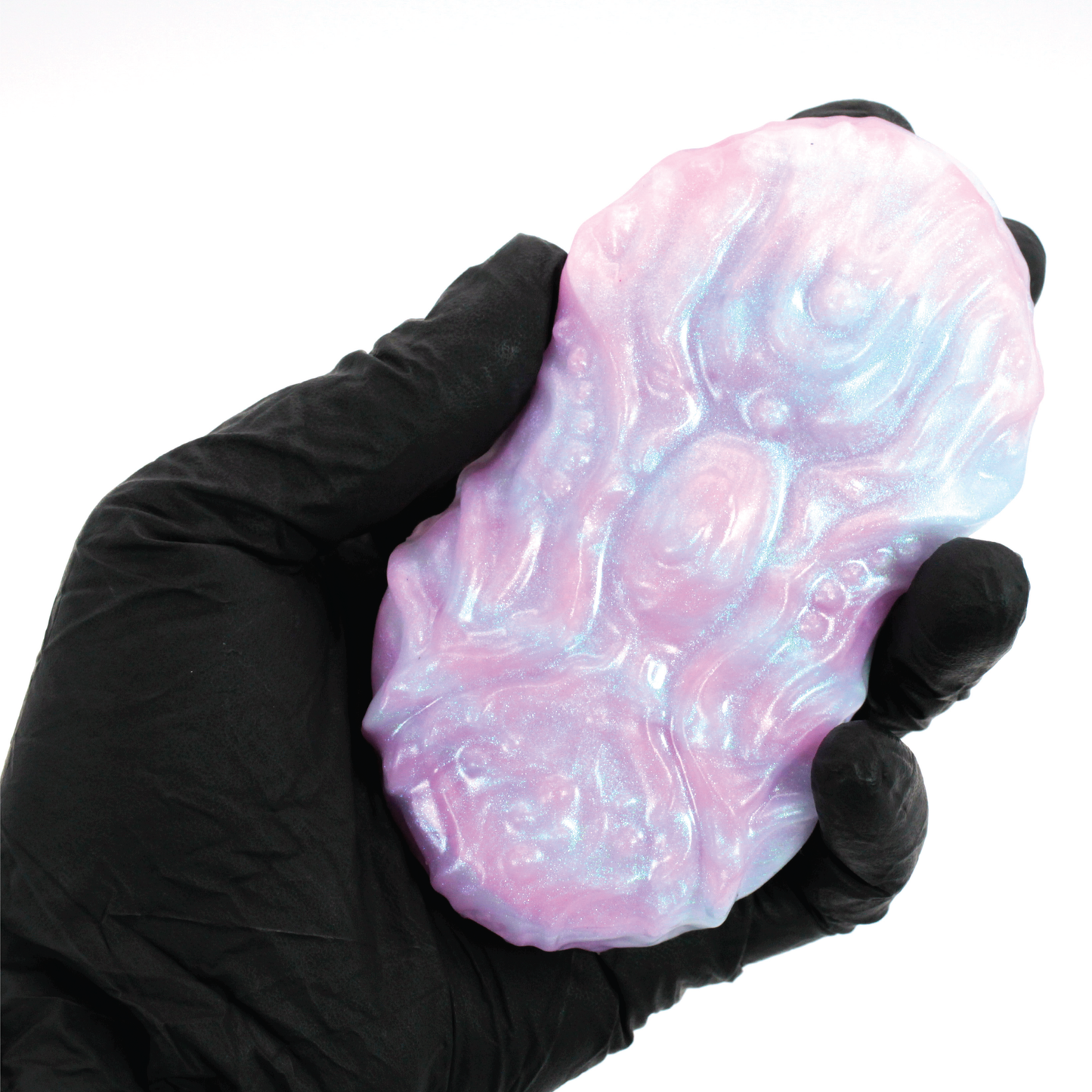 Love my Blight!
The Bards will forever be one of my favorite shops of all time! Always and consistently give the best customer service and high quality toys. I love how my custom Blight turned out and the details in the design are so cool! They are always so kind and responsive to any questions or requests I have and I will forever appreciate this.
They are an absolute joy to work with and I rejoice every time I get an opportunity to get a custom from them! I can never recommend them enough! Thank you Bards!
Can't Decide?
Check out our premade inventory!