Pour Styles
Each Pour is unique and cannot be duplicated. The following are examples of what we consider each pour style
These will appear differently depending on firmness. Soft will make patterns more gentle while medium appears more crisp.
Semi-Transparent colors such as glow or uv will cause the patterns to be more subtle.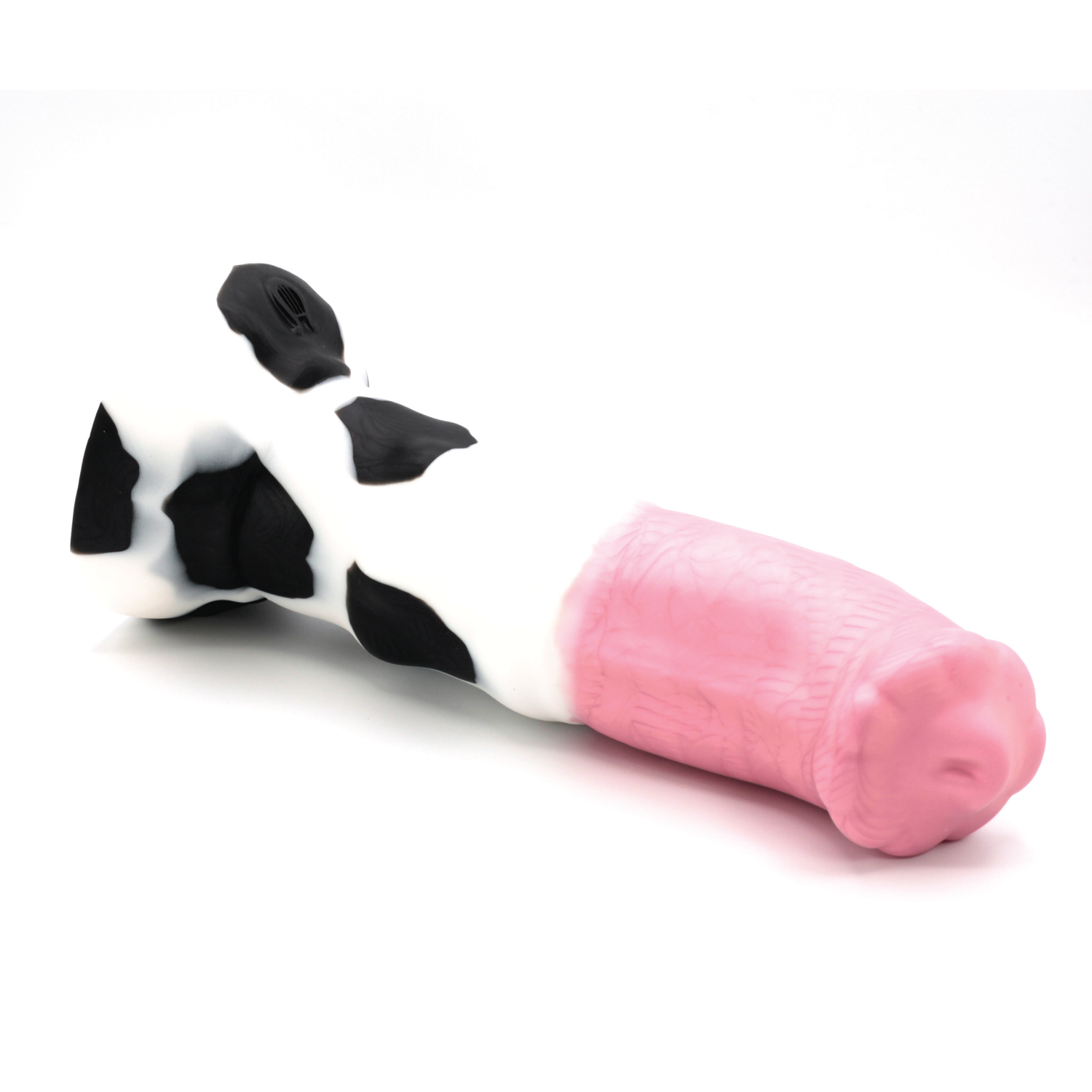 Cow Print
The original cow print, available for customization on minotaurs for an additional charge.
Signature shown here in Blossom tip, White Base with Black Spots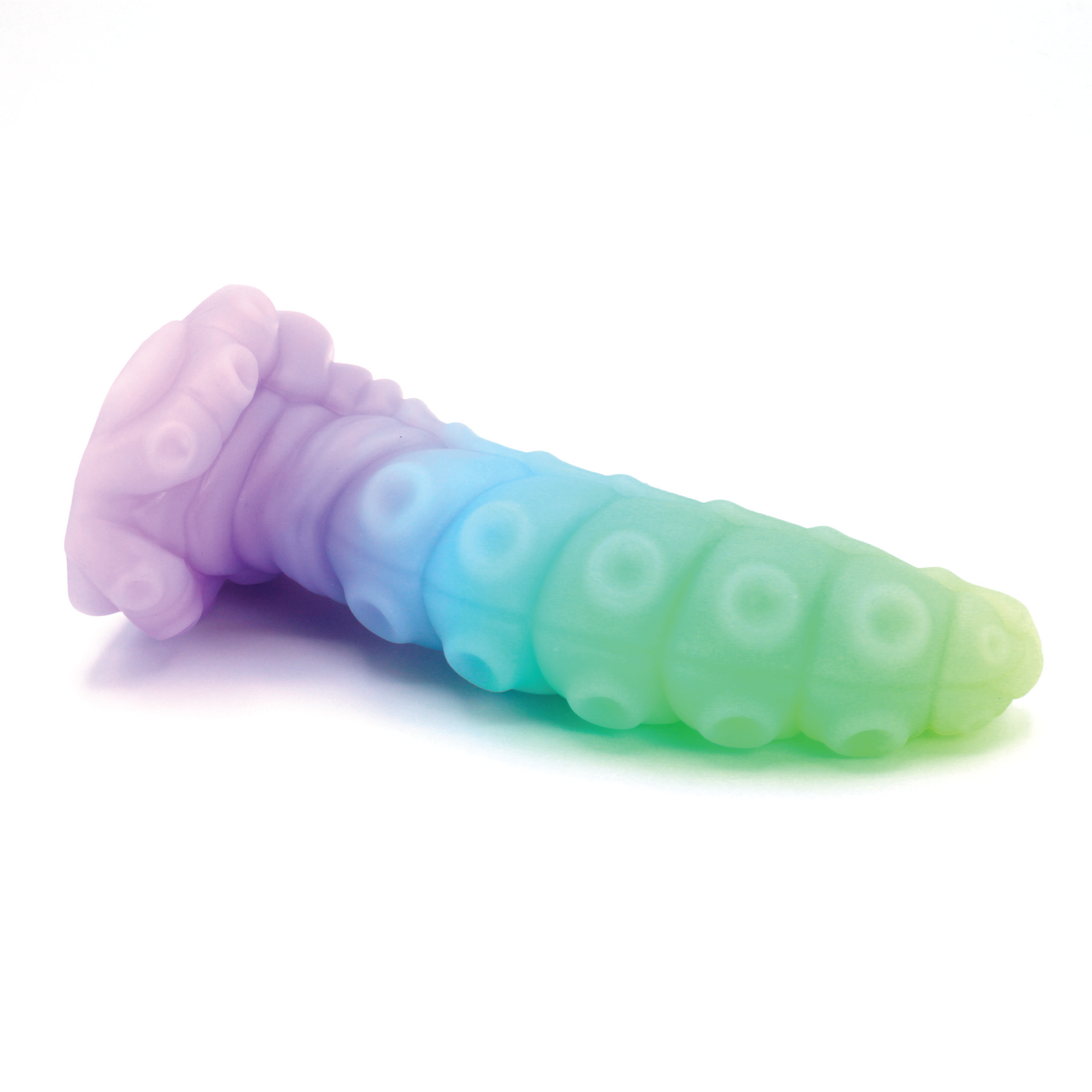 3 Color Glow Fades
Limited Time Only! A gentle transition from tip to base, color mixing will occur.
Available on most models. Excludes Sheaths & Stingers.
Shown here in Green, Blue, and Purple Glow!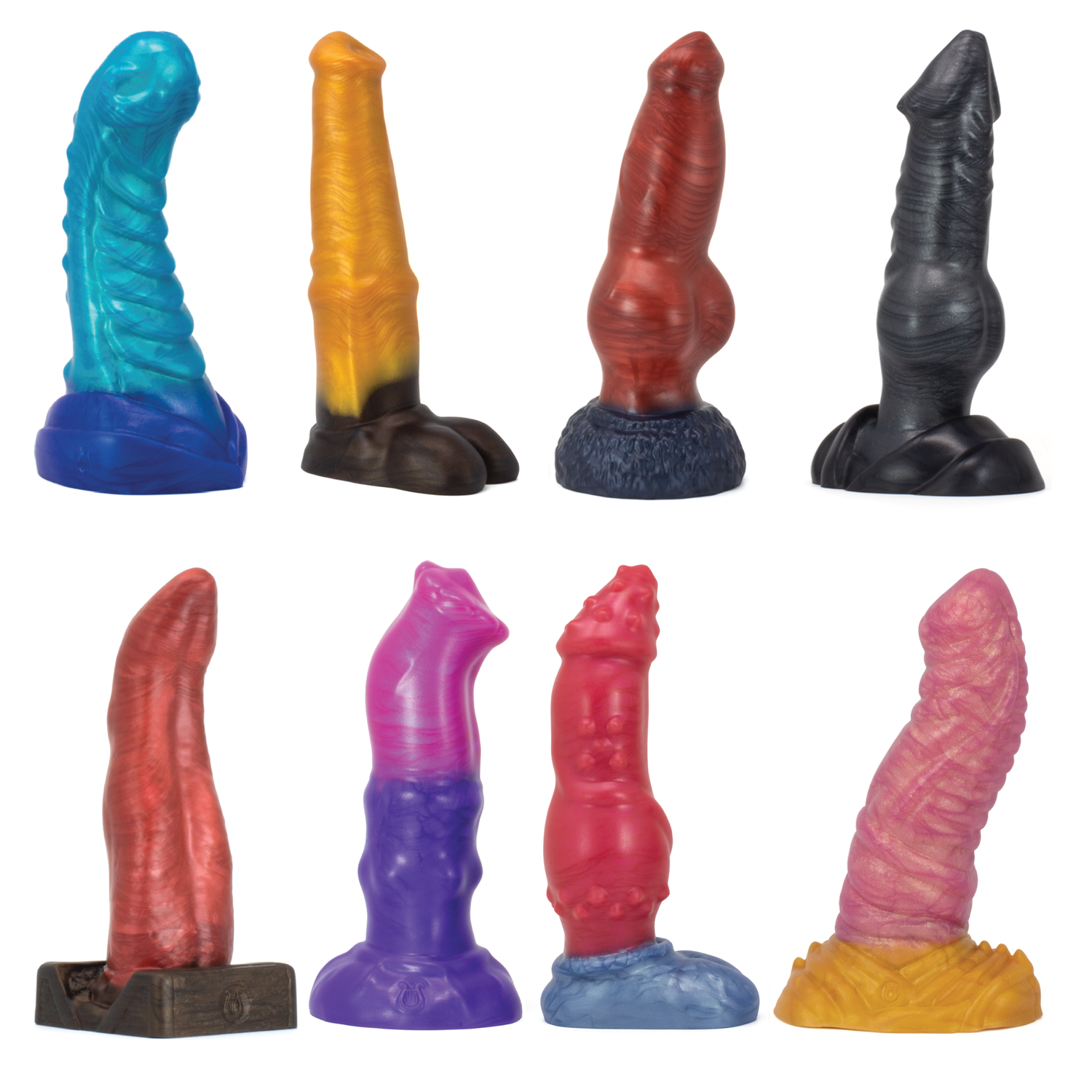 Split
A 2 color pour with one solid color top and one solid color base. Not available on sheaths.
Since this is poured without letting the layers cure the line will not be crisp.
Swirl
A 2 color swirl with little to no marbling, not available on sheaths or stingers.
Marble Fade
2-3 colors with a marbled transition from top to bottom. Split base also available on most models.
Marble Swirl
A 2-3 Color Swirl with marbling where colors meet. If a 3rd color is added it becomes more of an accent with small amounts showing.
Not Available on sheaths.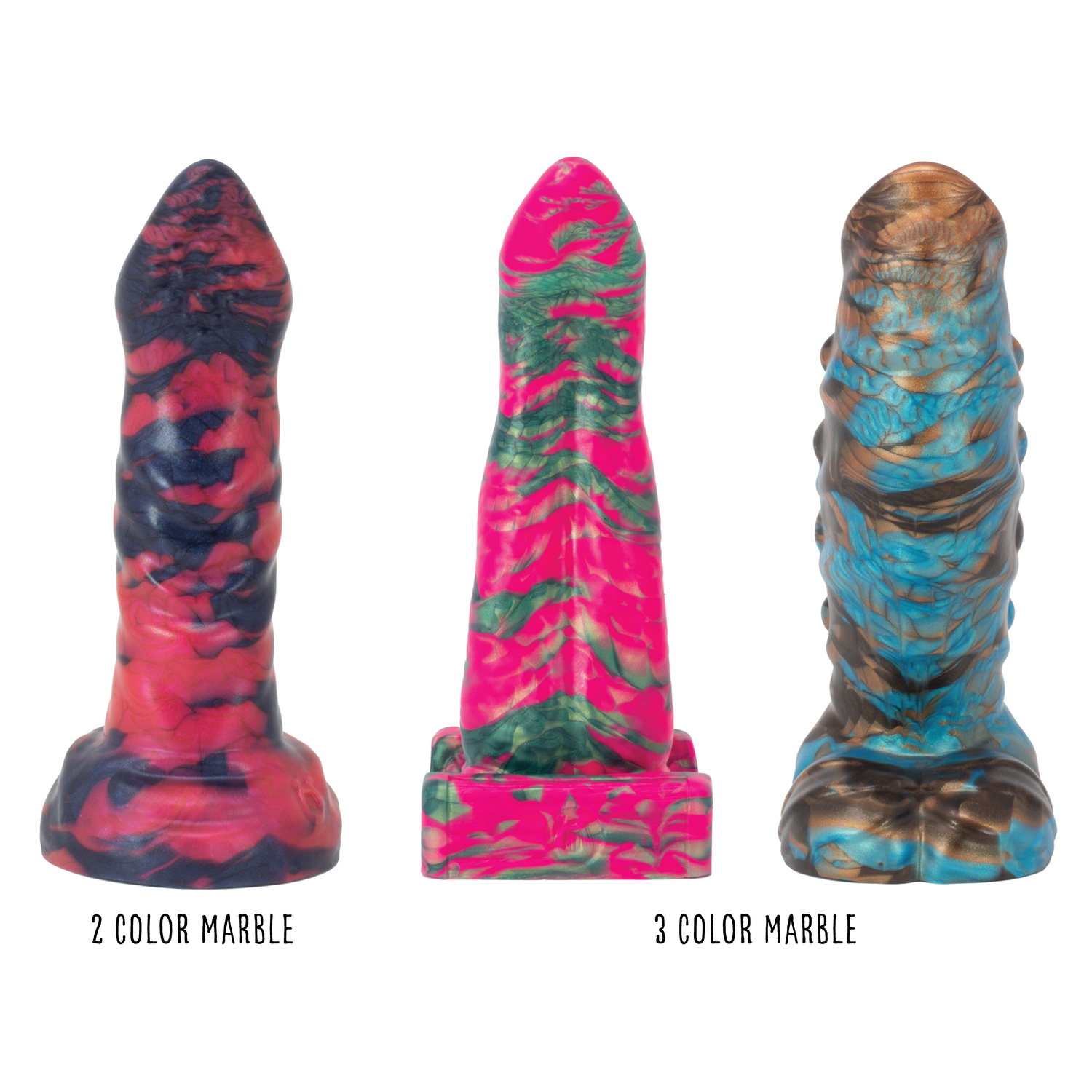 Full Marble
2-3 colors marbled Randomly throughout the whole toy. If a 3rd color is added it becomes an accent with small amounts showing.
Drip's & Splatters
Single color drip's or splatters can be added for an additional charge.
This addition can be a tough to control while pouring and will vary from pour to pour.